Overview
HIPPO Valve stands for "Heavy-Industrial Professional Precisely-Operating Valve". It was established after a merger of a US-and-Taiwan 40 years of industrial experience team. HIPPO is a professional fluid solution service providers with TUV, LR, SGS issued certification of ISO9001, CE Mark, API, PED-H and many international patents.
HIPPO's service range includes high-performance double-eccentric and triple-eccentric butterfly valve manufacturing, high-low temperature valve manufacturing, large-size control valve manufacturing, engineering application consulting, software solution system integration, and ultra-high life switching valve manufacturing.
HIPPO's team members have experience in many fields such as chemical industry, petrochemical industry, paper industry, thermal power plants, air separation plants, water treatment facilities, LNG, nuclear power plants, and aerospace industry. Including many heavyweight international groups like GE Oil & Gas (UK), Braskem (USA), Evergreen Group (Taiwan), China Steel (Taiwan), Chang-chun Petrochemical Group (Taiwan), and Linde AE (Germany).
Founder and History
Gene Wang, 40 years of valve experience at a glance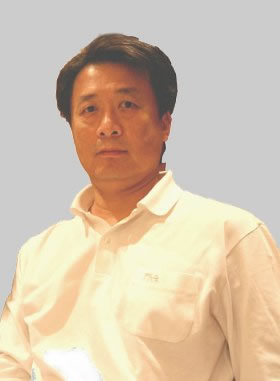 In 1976, Gene joined ShinnHwa Valve, a Taiwanese butterfly valve and water treatment valve manufacturing company. As an valve engineer, his jobs were focused on the design and performance improvement.
In 1979, Gene made a major contribution to the company by heading ShinnHwa's 2200mm Water Treatment Butterfly Valve project. Gene dedicated all of his time to every aspect of the project, including drawings, patterns, manufacturing procedures, and quality control. As a young engineer, he was innovative in improving the efficiency of the entire project.
In 1984, Gene had the vision to further expand and explore the markets for his company. So he founded MariposaValve, means butterfly in Spanish.
In 1986, after more than 10 years of hard work and experienced in the valve industry, Gene had gained a deep insight of the valve market. In order to achieve a higher goal of producing the best quality butterfly valves, Gene established No.1, 2, and 3 Manufacturing Plants for his company. He was in charge of the plants layout, resource allocation, process flow, equipment, facility, and budget control.

In 1992, he decided to expand the product line of his company to include butterfly valves. He led the design and development of the Double Offset and Triple Offset Butterfly Valves. Again, he focused in on producing the best designs for the valves and on developing patents and operation procedures for production with strict quality control.
In 1998, after 30 years of experience in valve engineering and development, Gene was recognized as an expert in the field. In addition, he also gained broader expertise to became a solution architecturer. He was invited to be a supervisor of the Taiwan's 4th Nuclear Power Plant 18"-36" Triple Offset 150LB to 600LB Project and reviewed design figures and developed inspection procedures.
In 2008, In order to move step forward from hardware company into solution-driven company, started to co-work with New York's HIPPO Engineering Studio. Served of the Bao-Shan Mountain Reservoir 4M x 19 sluice gate and remote control system.

In 2013, after many years' collaboration, looking forward deep synergy, team members merged US's Engineering Studio and Taiwan's Hardware Factories into a brand new company HIPPO Valve. Started to serve as a solution provider of both hardware valves and software systems.
Chronicle
| Year | Event | Description |
| --- | --- | --- |
| 1976 | Joined ShinnHwa Valve | Start to work on valves |
| 1980 | Owned valve factory | Start to manufacture concentric butterfly valves |
| 1985 | Found Mariposa Valve | Means spanish butterfly |
| 1992 | Released high performance series | Developed Double/Triple Butterfly Valves |
| 2008 | Cooperate with HIPPO Engineering Studio | A New York based software solution studio |
| 2013 | Found HIPPO Valve | Merged HIPPO Engineering Studio and Mariposa Valve |