Certificates
HIPPO Valve is proud of to be a certificed valve company. As a vendor, we are pleased to list down our major certification and are moving forward for more certifications. We are sincerely to be your very trusted vendor.
ISO 9001:2008 Quality Management - Certified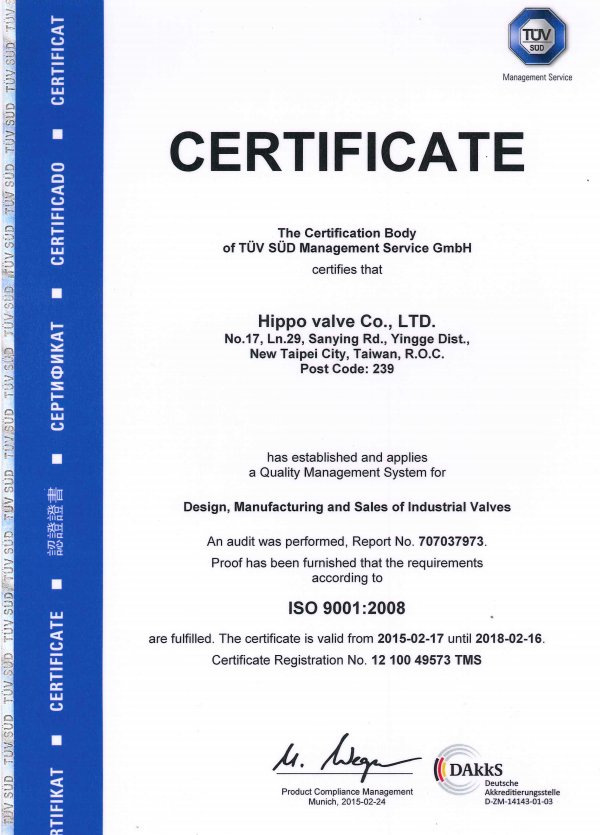 Our quality management is certified. We guarantee to deliver high-performance-high-quality valves to you.
From performance engineering, production monitoring, inspection, and maintenance, all our operations are systematically pre-defined by engineer. We, HIPPO Valve, endose to be your very trusted vendor.
Fire Safe API 607:2010 & ISO10497:2010 - Certified
HIPPO Valve designs fire-safe capability according to API Standard 607:2010 6th edition and ISO 10497:2010. With solid engineering capability, HIPPO's Fire-safe Type valves passed burning experiments with almost no leakage.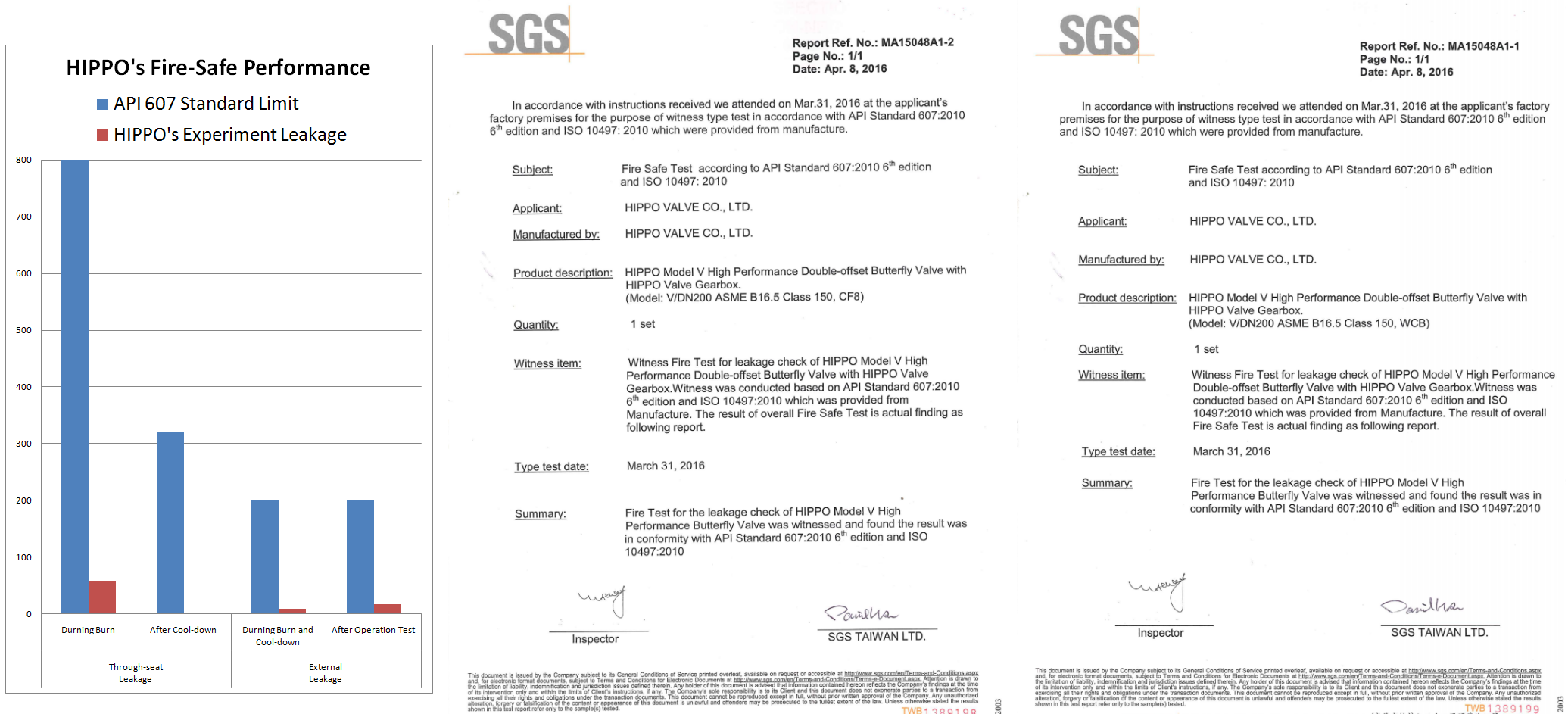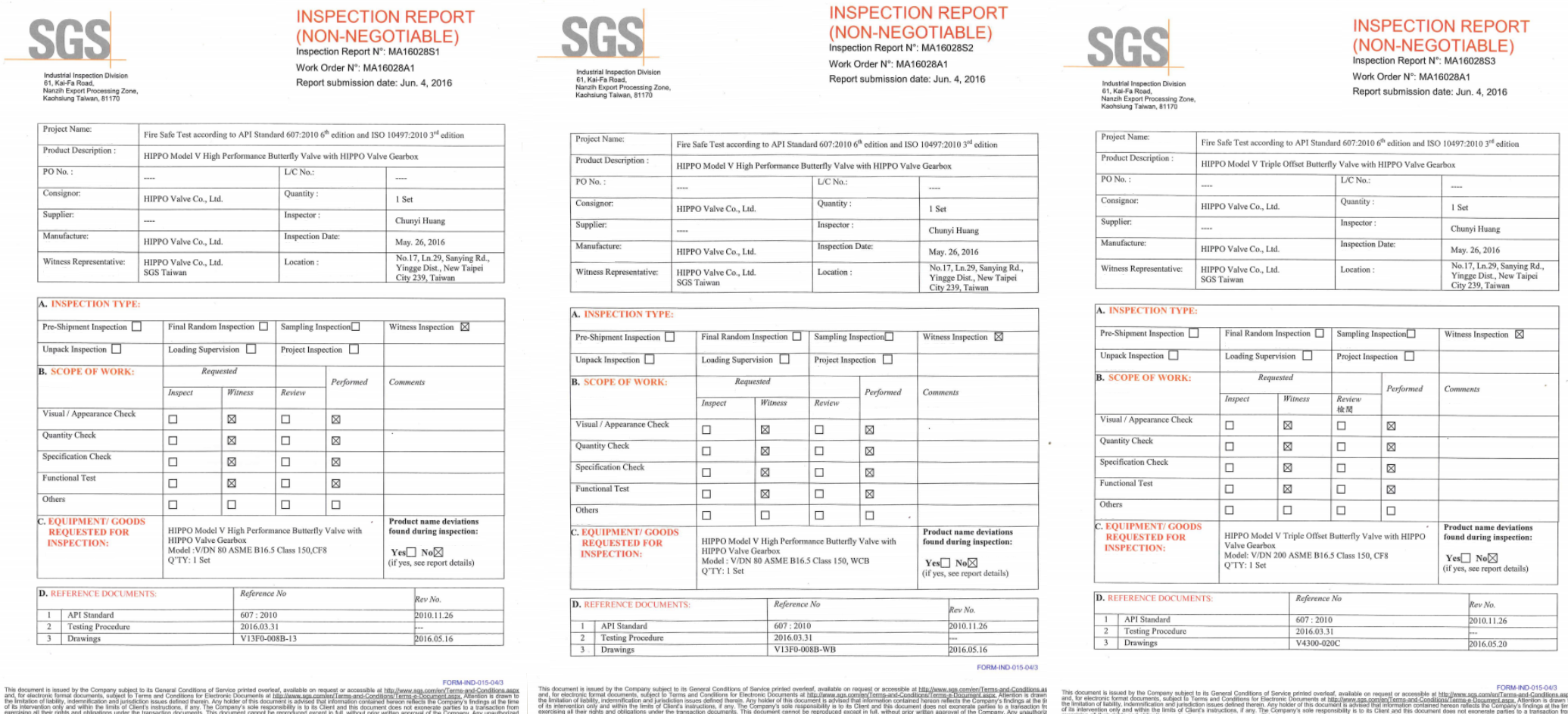 Fugitive Emission ISO15848-1:2015 - Certified
HIPPO Valve developed Fugitive Emission functionality according to ISO 15848.
.
Based on solid congenital design, plus dynamic Live-loading system, HIPPO's high performance butterfly valves were certified with: ISO FE CH-CO3-SSA0-t(RT,200°C)-CL300-ISO15848-1. wihch means the hightest level SSA0 under graphite packing 's maximum experiment cycle CO3
.
The difficulty of this certificate not only means under -29 - 200°C , HIPPO's high performance butterfly valves can totally suppress the external leakage. But in advance SSA0 represents this certificate was made with no sealing adjustment
.
Unlike others' SSA1, SSA2, or SSA3. HIPPO's SSA0 fugitive emission valves will give you no more additional human tasks of anti-emission. In some places which are hard to stay, hard to visit, or hard to maintain, choosing HIPPO's C03-SSA0 fugitive emission products is the best endorsement of safety.
CE/PED Module H 2014/68/EU - Certified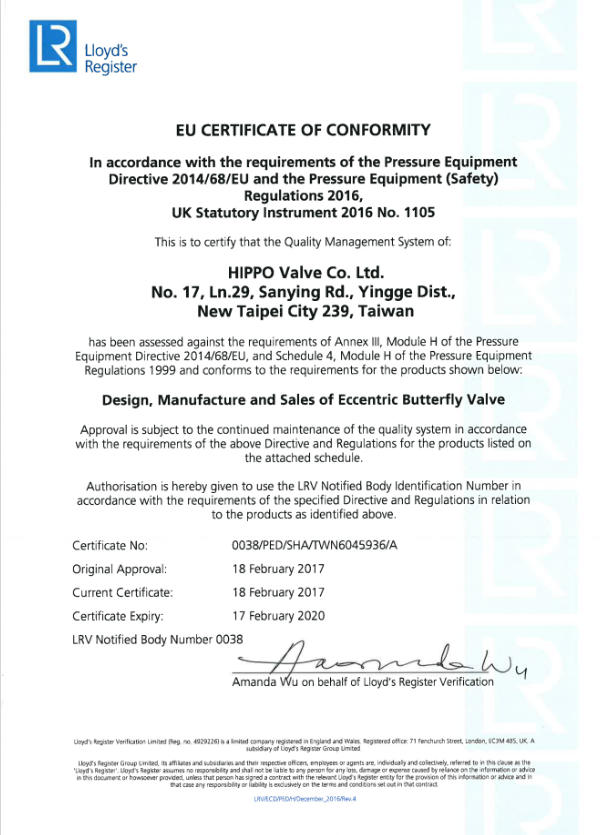 HIPPO Valve perfectly meets the safety requirement of Annex III, Module H of the Pressure Equipment Directive 2014/68/EU, and Schedule 4, Module H of the Pressure Equipment Regulations. This certification guarantee HIPPO's total product life cycle is strictly controlled with:
- Global standard design
- Hazard Risk Assessment
- Inspection and Test Plans (ITP) Manuals
- Installation, Operation, and Maintenance (IOM) Manuals
- Thousands of Engineering Drawings
3.Clear Production and Material Control
- Particular Material Appraisals
- Certificate of Materials
- Certificate of Valves
.
From the source to the end, marterials are completely tracked and supervised with EN10204. This certification reveals the reliability of HIPPO Valve.
SIL - Safety Integrity Level - Applying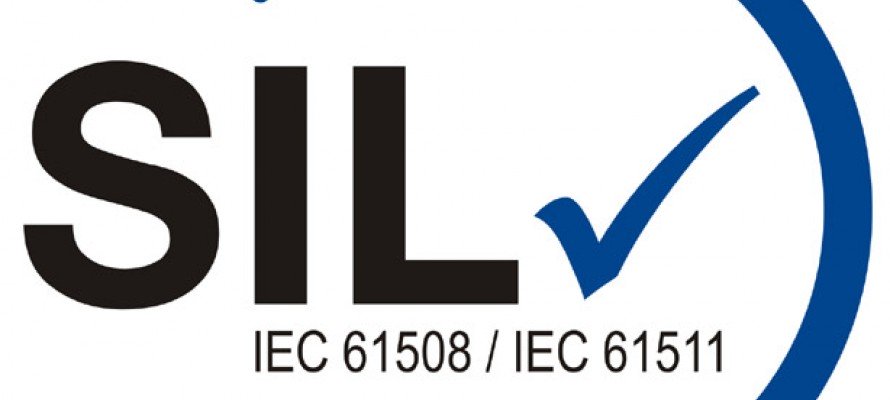 HIPPO Valve's products developed with the most serious safety constraints. As the realibility is the key to keep men and equipments away from danger in high risk environments. HIPPO's products were made based on the synergy of solid congenital design and lean production, which totoally demonstrate the outstanding reliability while facing challenges.
Now HIPPO's SIL certficate is applying.